Pursuing creative excellence
Life has been a journey of experiencing, learning, improving and becoming better. Creative inspiration is my passion and I love a challenging project to figure out and produce. I am a perfectionist and will work on a picture, concept, or design until I am happy with it and can walk away knowing I have done my best. My Mother told me that if I do something, do it right and don't waste my time with a half finished job. With this in mind, everything I do must be complete and finished. My presentations must be top tear, my material must have a look and feel of quality. And the most important detail, I must be satisfied and proud of my work.
Services
Children's Book Illustration & Layout
Front & Back Covers
Brochures & Custom Business Cards
Creative Photograph Posters & Collections
Creative Portrait Development
Unique Gift Creations
Custom Art
I do not have a structured price list for services because as a creative producer, each project depends on the individuals requests, ideas and goals. I can say, I am very efficient in concept development and project completion. My prices are very reasonable and I work quickly and efficiently. I most often work by the project, not by the hour, because I am a perfectionist and want to do the best I can to create a quality product.
This page will be under continuous construction as I add images of completed projects, both old & new !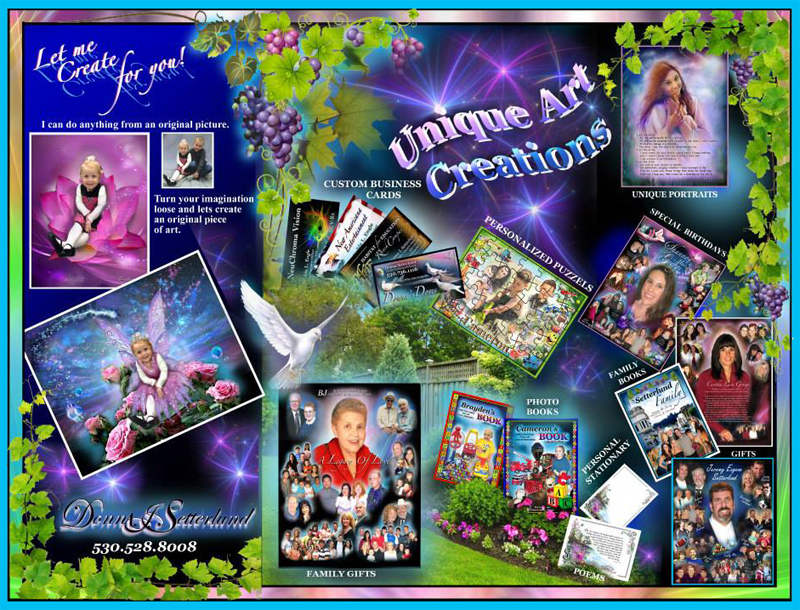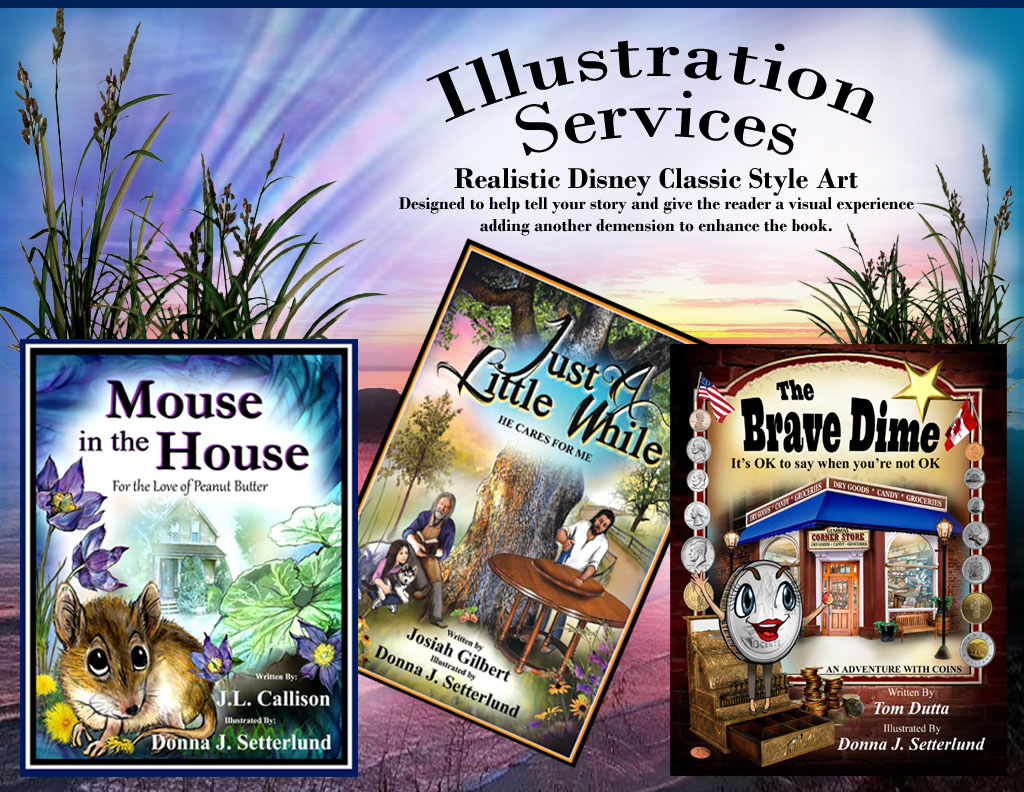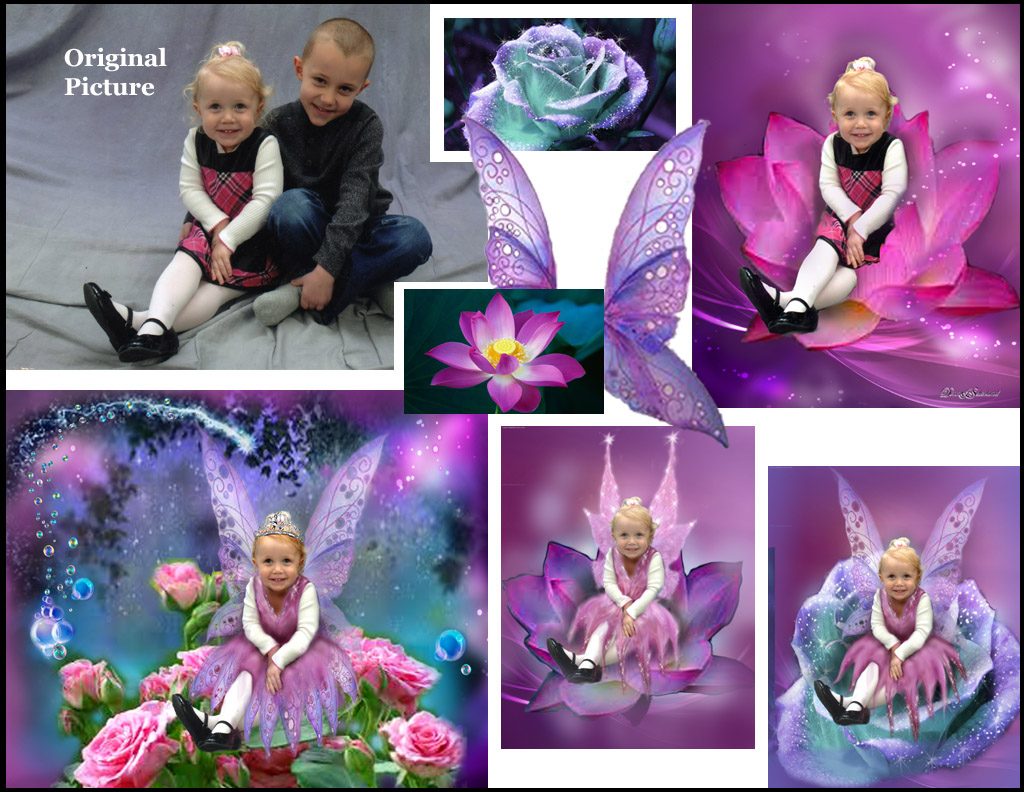 Photo Creations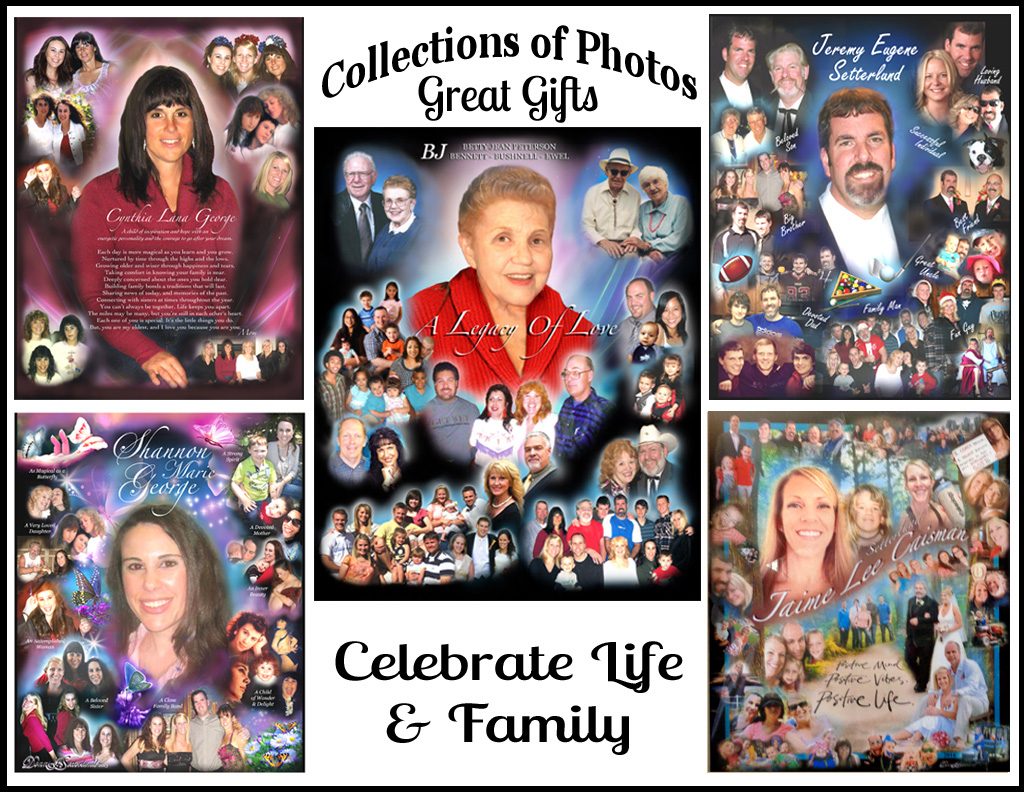 Photo collections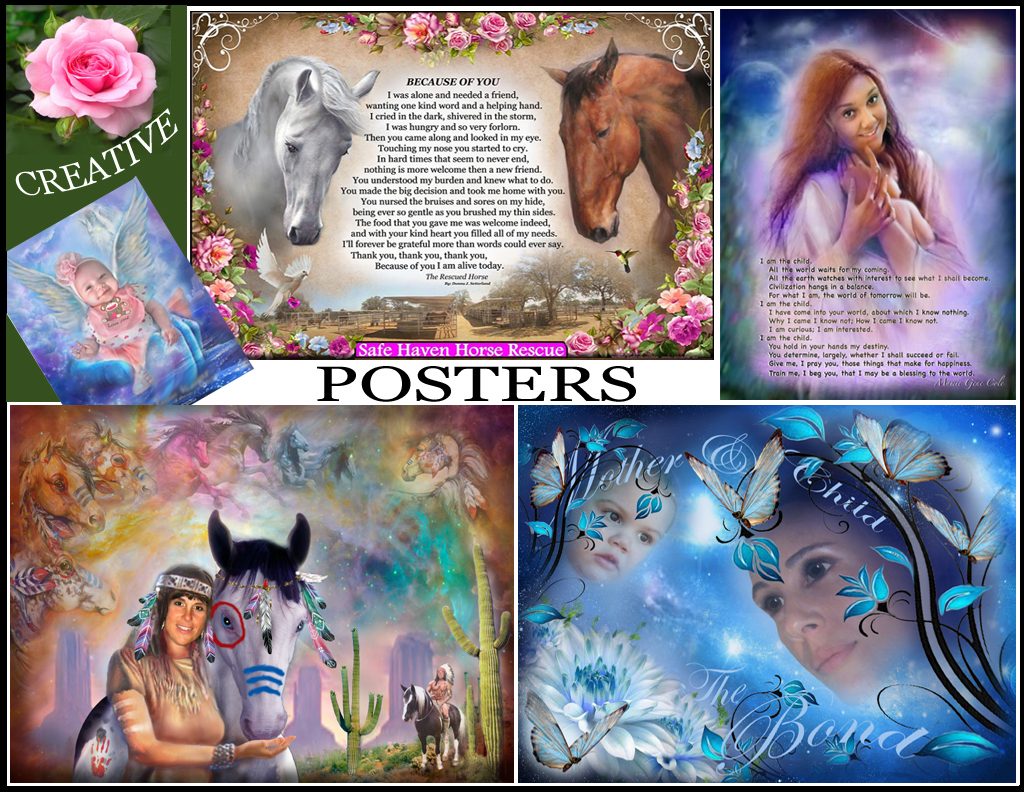 Creative Posters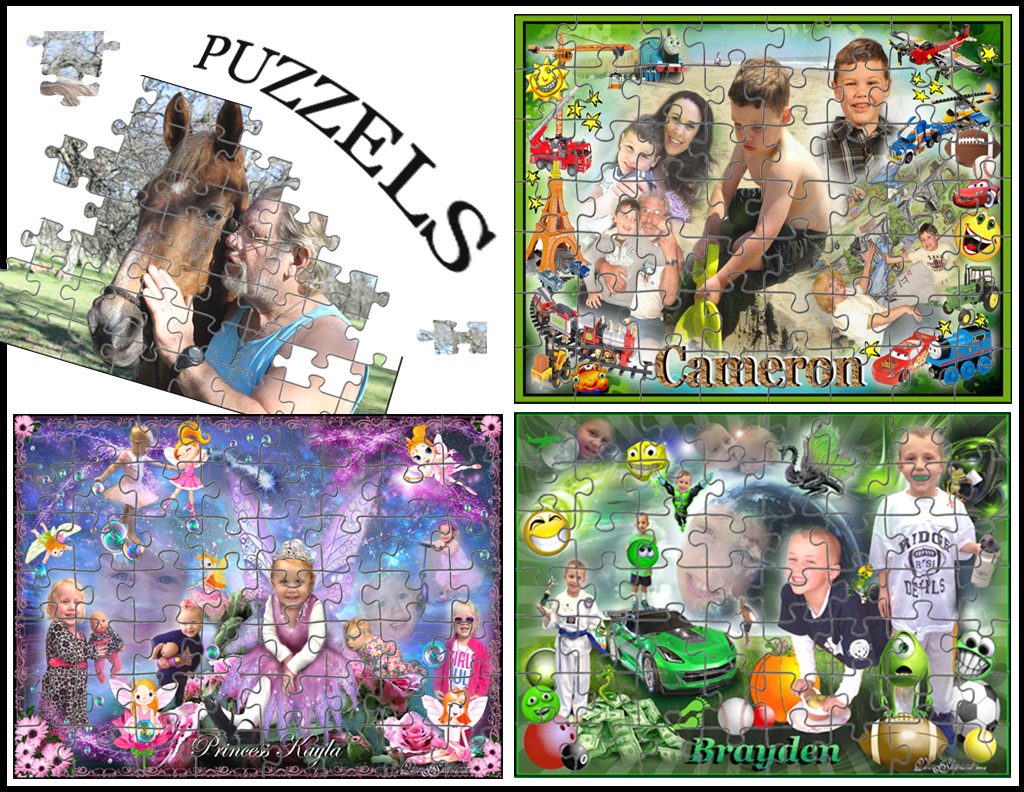 Personal Puzzles
Copyright 2019 – Donna J. Setterlund Zontoria Productions, Cottonwood, CA 96022