the magical world of zontoria
What if you could create your own world, follow your own rules, make anything you want happen? And….. What it you could relive your childhood? This author did!
In very easy and novel ways, Zontoria's stories give youth and adults a window into using imagination to explore their own perceived dilemmas instead of just escaping from them. Born out of the Author's acute need to cope with her own life, a world full of truly simple stories can help change the reader's life – just as they do for the Author.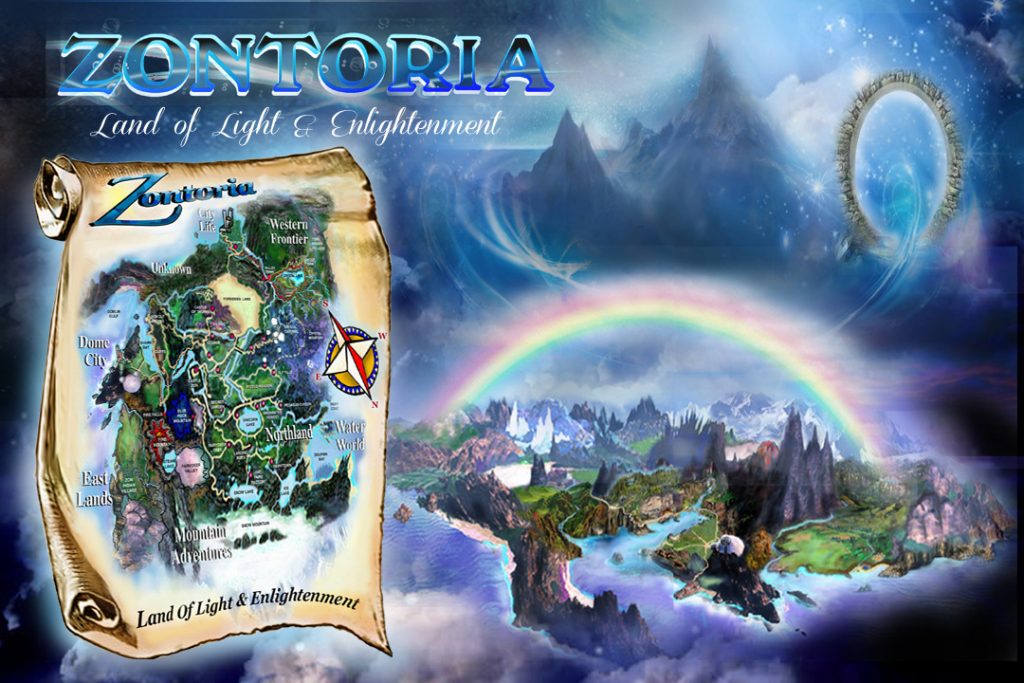 Book Collections
quality content – moral messages – inspirational
UNENDING POSSIBILITIES: Donna explains:
I can truly say I understand how Walt Disney felt as he designed and built his dream. I can also understand his frustration and struggles to complete his dream and make it all reality. Now that I am starting my golden years, I have a different appreciation for all the work and what has been accomplished so far with my own book publishing career and projects. Writing, illustrating and creating has truly been a blessing. I have been helped and mentored by some incredible people over the years, inspired and influenced by my children, and continue to collect ideas and stories from this incredible world that surrounds me. With each and every book completed I feel pride and accomplishment. My world is indeed filled with wonderful people and amazing experiences.
I figure that as a baby boomer with a proven concept and a bunch of creative experience and talent, I should be able to gather a group of like minded individuals with the means and energy to create and market quality products which are very much needed in today's society. I also know that helping others and sharing information can be a benefit for all who participate. My specialty is art, illustration, developing ideas, and talking. My Mother gave me the gift of gab and the natural talent for talking to anyone.
I love to illustrate books, create collections of family photos, and do specialty art for promotions and advertising. I will trade my talents for promotion, a review, a worthwhile cause, or special request. Please just contact me and we will talk.
Overview:
In our worlds of the increasing complexity of sameness, Zontoria is that refreshing, simple world of fantasy that never disappoints those with an insatiable appetite for learning to cope with life without wanting to dwell on the added frustrations of just trying to figure out how to find those solutions. In short, Zontoria in its stories is different for everyone but positive for everyone. This is a world, which is deceptively simple and clean but truly singular and remarkable in its self-explorations and coping experiences.
Zontoria exists to fill a need in youth (of all ages). That universal need is to offer a true, enduring alternative to the fantasy trends of today –merely seeking to escape one's problems, and to move toward, and thrive in, the light of the opposite, to absorb into a simple fantasy that actually explores self-problems and solutions without broadcasting those as the mission.
In Zontoria, one loses themselves in a kind, simplistic alternative universe, where magic is not deception but rather is presented in its most constructive and addictive form -where the inexplicable and transforming have deep effects on us all when something seemingly impossible of our inner self struggle is teased to the surface, illustrated and usefully explored. All this interaction reinforces the hope of a better self and a way of thinking to work toward that better self.
When a fantasy world is generated from universal needs to cope with life, for all ages, there is something for everyone to explore and feel and to positively adapt to their own life, all along thinking they are reading a simple little story in a simple little universe. That is the World of Zontoria.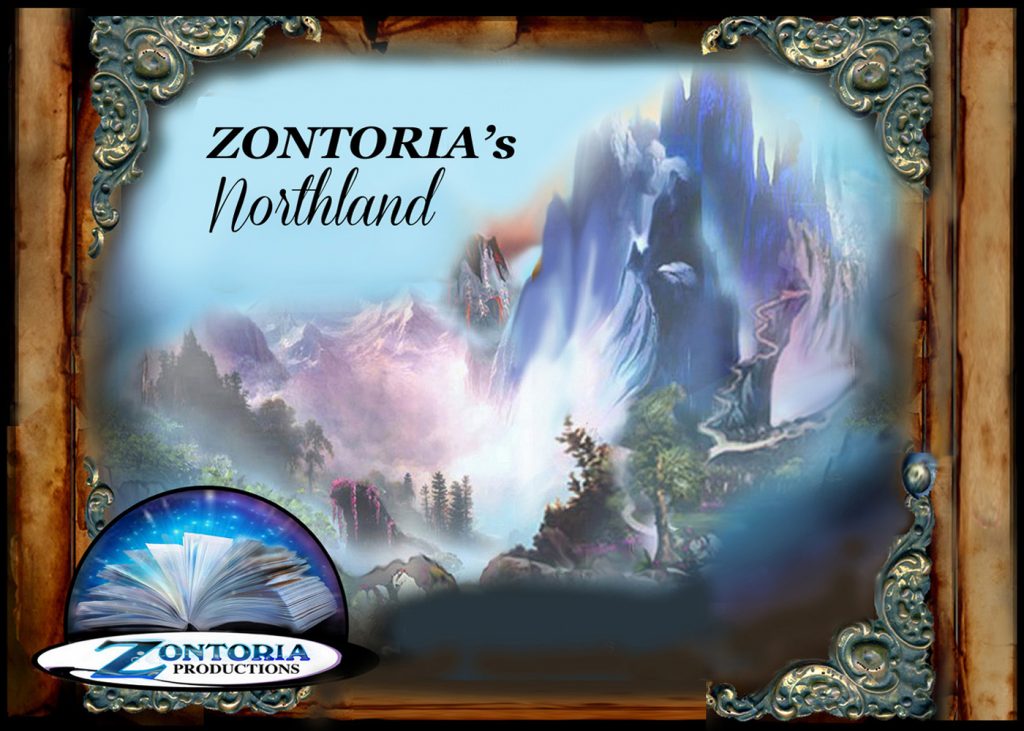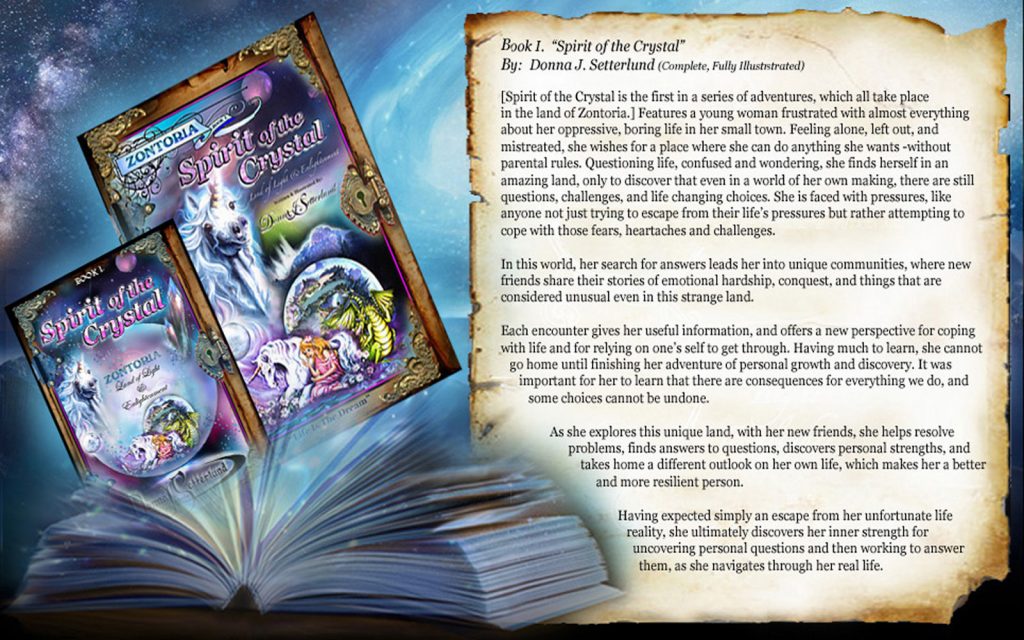 Northland – Fantasy creatures and real world characters.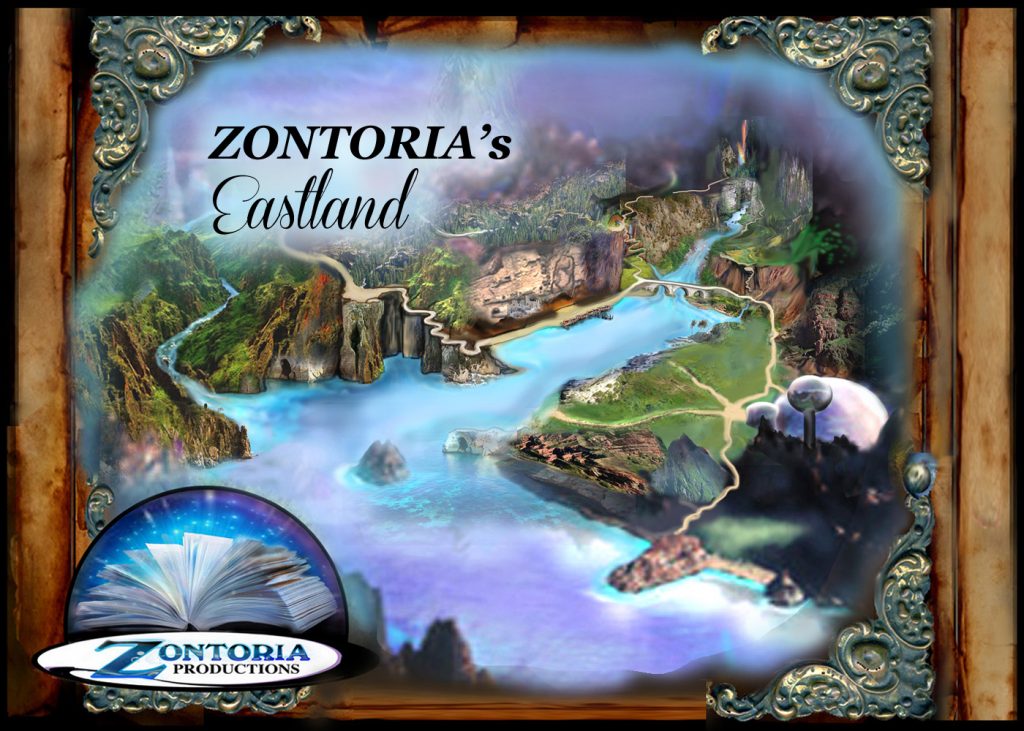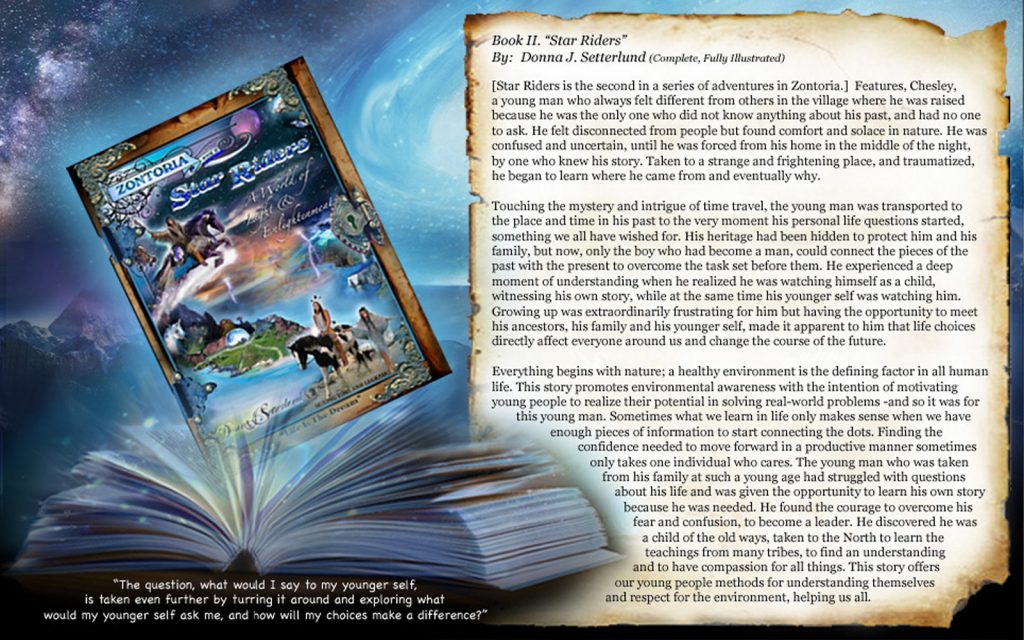 Eastland – Robots, technology, super heroes & time travel.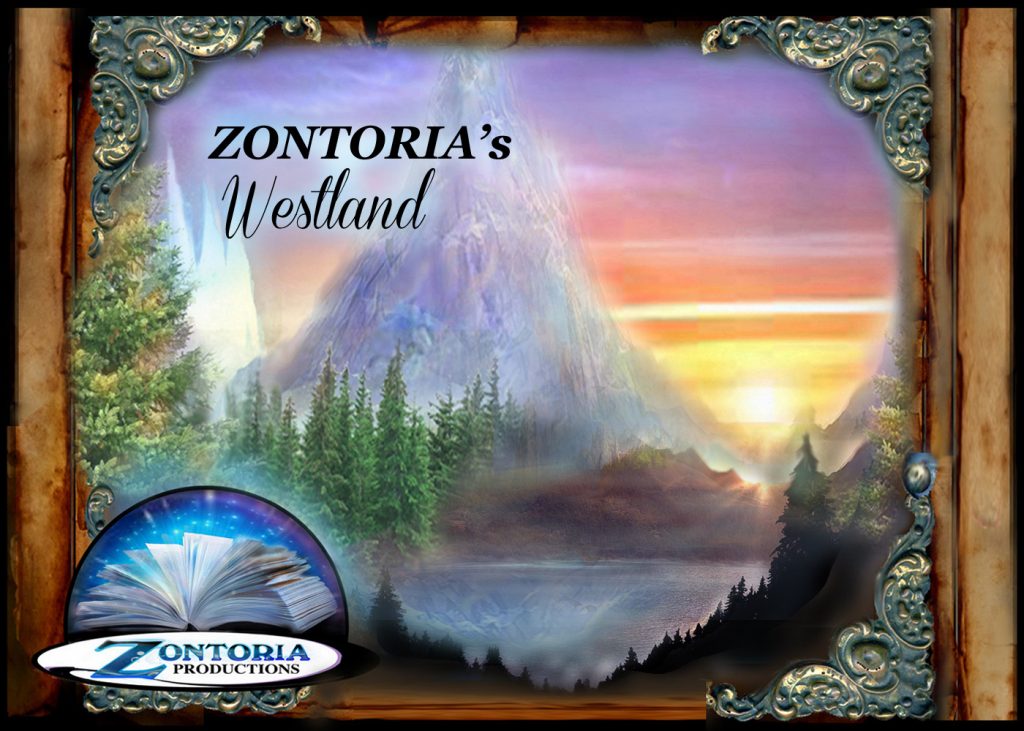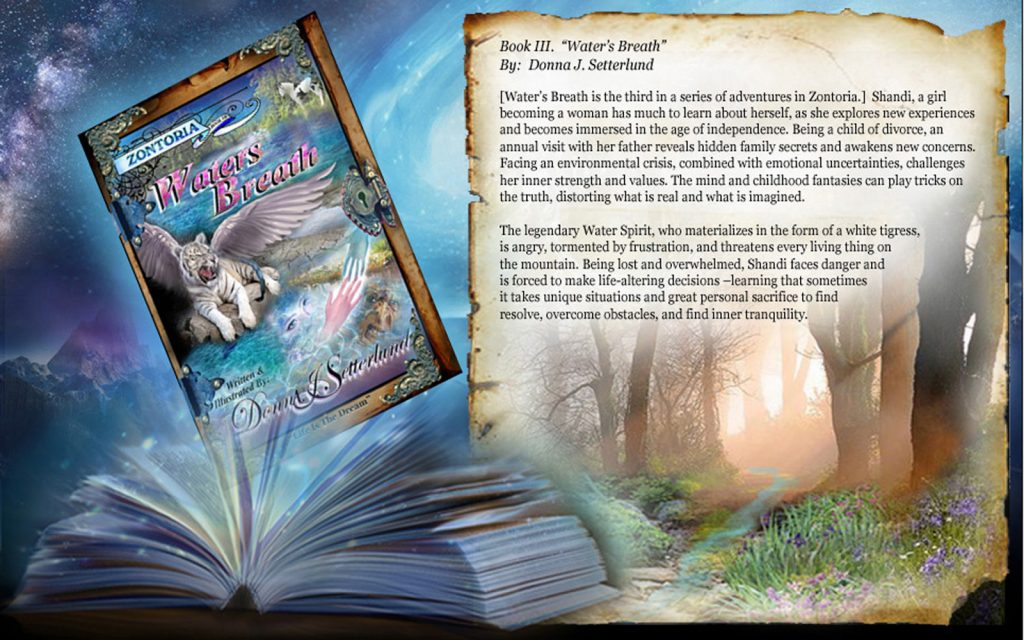 Westland – Lumber Mill, loggers, myth, magic & ecology.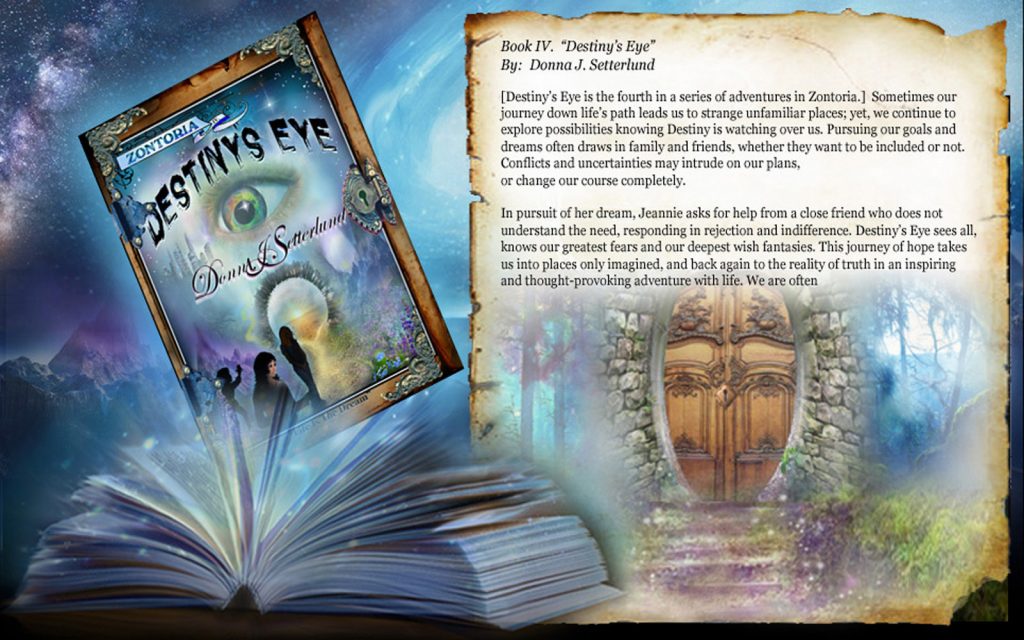 Southland – Working on a dream, hope, frustration, danger & magic.
Zontoria is a coping hand for life
Introducing a new perspective on reality, offering opportunities, possibilities and inspiration.
When you feel a need to get away from your real world and simply want to relax and enjoy a beautiful place full of inspiration and magical possibilities….. there is ZONTORIA. Step through the portal to experience this amazing wonderful world.
Copyright 2019 – Donna J. Setterlund Zontoria Productions, Cottonwood, CA 96022