working together makes magic
HELPING OTHERS BECOME SUCCESSFUL. . . . HELPS EVERYONE INVOLVED !

Empower Others to Build a Support Community
There are many ways to work together to support our goals & dreams, share our life stories, and promote our books & products. Please share your ideas and comments so we can make this site work for as many as possible.
Thank you for joining this exciting adventure.
Self-publishing has made it easier to get our books into a sharable form. It has become popular for many reasons and offers authors several choices for how to get our books into the hands of readers. As with any type of publishing, however, there are pros and cons on the journey to becoming successful.
A strong support group is the most helpful tool we as authors can have. Empowering others creates a full circle of support where ideas, services, and information can be exchanged.
HOW IT WORKS
I help you and you help me.
Submit a paragraph about your book, give me a link to find it. If it meets my quality and non-offensive guidelines, I will create a blog post on this page with a link to your book. I will also add it to the public bookshelf on this website.
In return, I ask that you check out one of my two books listed below and leave me an honest review.
These two books are published on Amazon and at Barnes & Noble Books. To get needed placement on search engines a book needs 100 reviews, When I reach that number on these books I will post two more.
If you would like, I can also give you a review. (Again, your book must meet my quality and non-offensive guidelines.)
It is only fair that if you do not do step 3, I will not post your story or promote your book.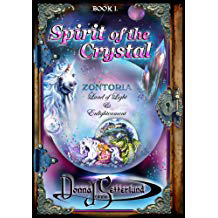 Spirit of the Crystal
FREE video of Chapter 1.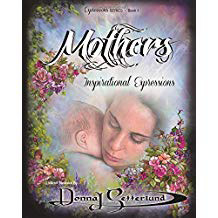 MOTHERS
FREE video of book at above link.
NOTE: Click on the GO TO BOOK link to see each book at Barnes & Noble Books and at Amazon Books.
You can see all of my Amazon books click on link below. Hardbacks are all at B&N.
Donna's Amazon Central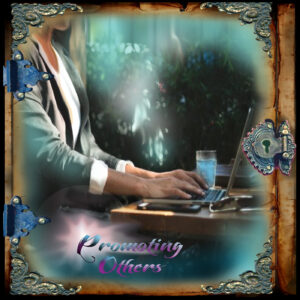 Promoting & Helping Each Other
Working together includes promoting each other. Check out a few post by and about others.
Copyright 2019 – Donna J. Setterlund Zontoria Productions, Cottonwood, CA 96022