Featuring mothers
Inspirational Expressions Book 1.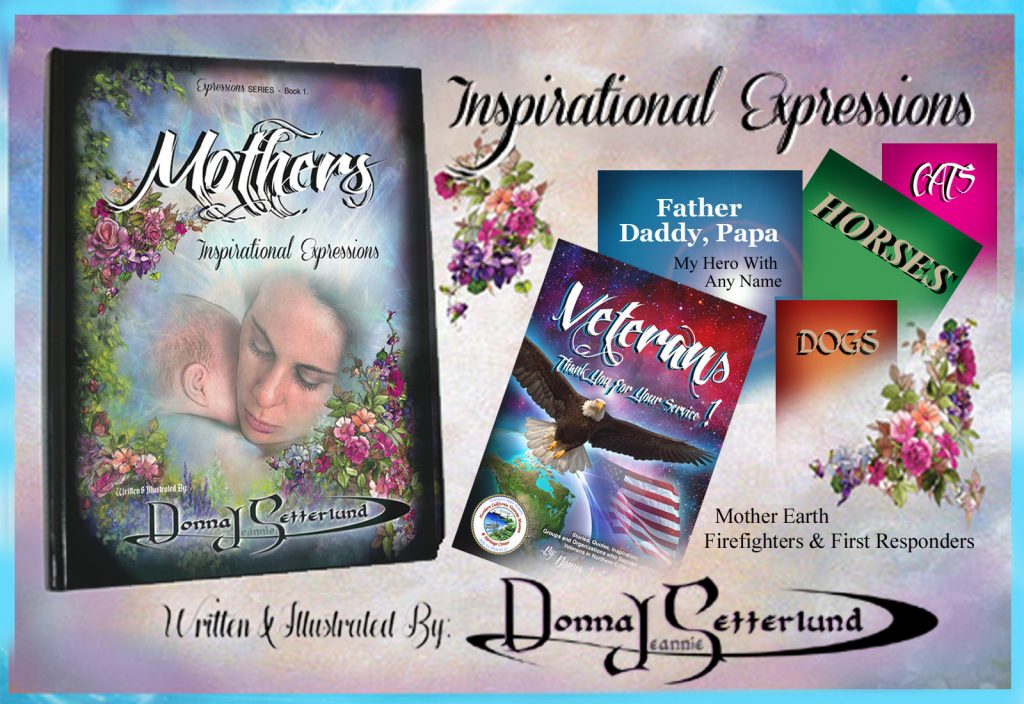 Overview:
Featuring "Mothers" as Book 1. of the Inspirational Expressions series. This collection reflects the most important subjects, people, and animals in Donna's life and has been created to bring a smile or stimulate a memory.
This Book 1. features a Mother's Circle of Life. It is almost impossible to tell a story about the life of Mothers and do it with the respect and gratitude they deserve. Expressions about the circle of a mother's life are inspiring and can touch the magical spirit of women and their incredible journey with motherhood. This little book features expressive images, rhythmic rhyme, inspirational quotes, and expressions to explore the lives of women in a Mother's Circle of Life.
Copyright 2019 – Donna J. Setterlund
Zontoria Productions, Cottonwood, CA 96022