Sharing an amazing life of delightful surprises!
What is Serendipity?
Serendipity is an unplanned, fortunate discovery, or the act of finding something valuable, or delightful when you are not looking for it. Unexpected good luck or having a pleasant surprise is serendipity. My life has been full of accidental meetings, being in the right place at the right time, and what I refer to as everyday magic. Many things that happen to people often pass by unnoticed, ignored, or written off as coincidence. As aware humans, we need to take a moment to really see, understand, and act on the gifts of serendipity.
Many years ago I met a truly amazing little lady. She became an instant idol for me because of her wonderful outlook on life. Her favorite word is serendipity and she shared that word with me, advising me to find my serendipity and the things I didn't know I needed. Her name is Margaret Kerry-Wilcox, the real "Tinkerbell". Thank you Margaret for sharing your word with me and helping inspire my serendipity world. I am forever grateful and blessed for being your friend.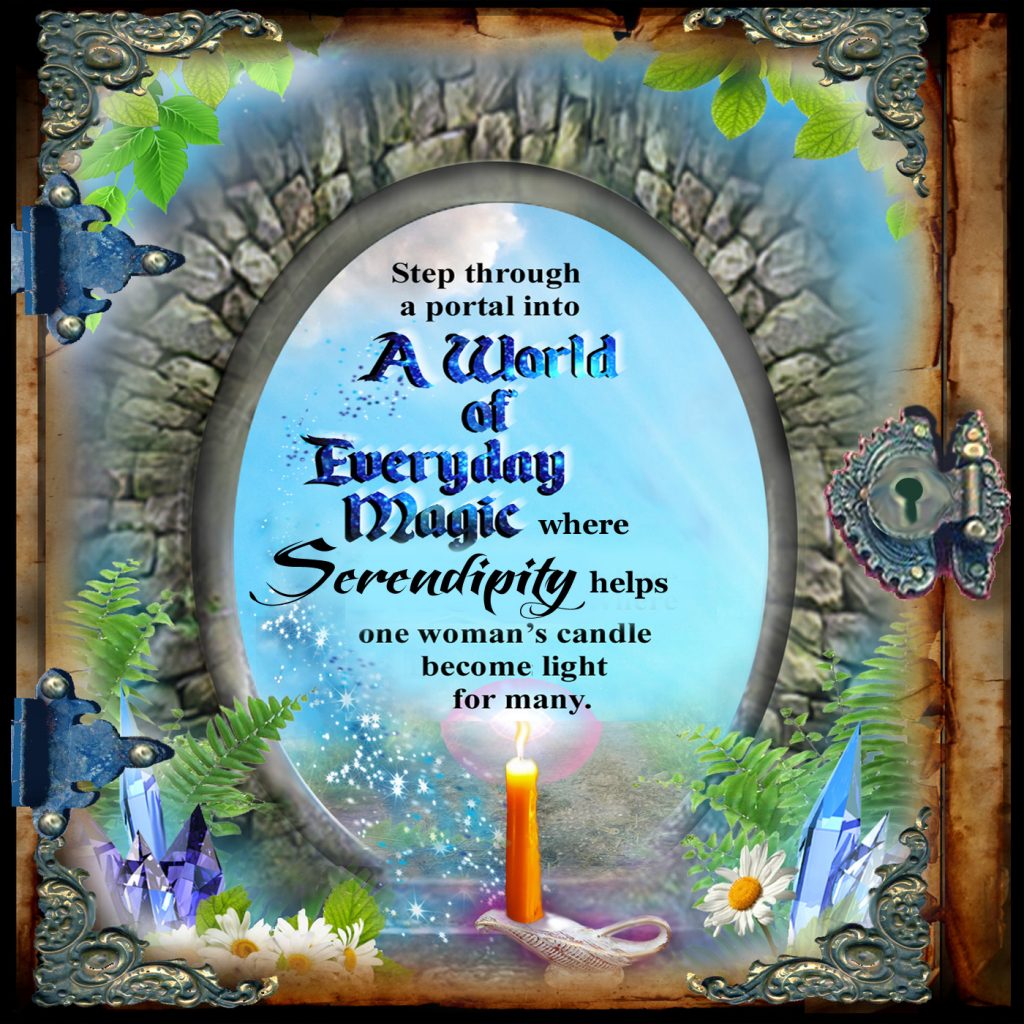 Copyright 2019 – Donna J. Setterlund
Zontoria Productions, Cottonwood, CA 96022