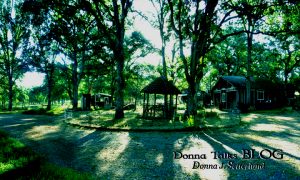 By: Donna J Setterlund
We have the most beautiful ranch in Tehama County. When I got up this morning and started getting dressed, I stopped as I walked past the window overlooking the driveway circle and big pasture. When the sun comes up it reflects through the oak trees and makes the yard sparkle like some imaginary place from a storybook. As I stood there gazing upon the enchanted view in front of me it almost took my breath away. So, I would like to brag about the Setterlund Ranch for a minute. Cliff and I have been through a lot over the thirty-two years we have been together. We have gone from being home owners to being homeless, having a steady income to no income, being healthy to overcoming illness and injury, having self-confidence to lost hope, then back again to being a home owner, having a steady income, being healthy, finding restored hope, and moving forward with our dreams. It's funny about dreams, when Cliff and I were young we both wanted to own a horse ranch. I guess some dreams are just destined to come true because our little ranch has 3 mini horses, had 3 full size horses, and a mini donkey. I guess that would be a horse ranch. Having rescued older horses, we lost 2 horses from complications of old age, however our beautiful "Satin" still stands tall over the little ones and seems to be very healthy and happy. Then there are 3 cows, 3 mini pigs, chickens, doves, and dogs and cats. We are living the dream and more.
The Setterlund Ranch is one of the oldest ranches in Tehama County, California. As the second owners of this property, we plan to create a place where family and friends can gather for many decades to come. Being retired and trying to enjoy our golden years, plans and projects are coming together in small steps. Each addition around our home, barns, and outbuildings, is being completed at a steady pace, with new ideas and projects added to the list as we go along. Our ultimate goal of our Old West Setter Town is starting to take shape with the near completion of the Barber Shop and Bunk House. With extreme damage from winter storms, the Dry Goods, now requires a lot of work and repair. It will just take a bit more time as we back up our schedule, make alterations to the budget, and begin repairs. The Sheriff's Office, Bond Fire Circle, Cook Area, and Entertainment Patio will be added next, with the Sasparilla Saloon, Porch and Deck within two years. In the mean time I will be adding on to the Livery, creating a Hay Corner, and starting my Crooked Little House.
I'm sure all these projects will scare many but after you get to know me, you will understand that there are not too many projects, and the ones that are meant to happen, happen, and others will be revised or take on a different shape altogether. Life is an adventure and one never knows what tomorrow will bringexperience and knowledge. So, we make it through all the "stuff" that we must go through, gather all that wonderful knowledge about what to do and what not to do, and if lucky, we become "old". OLD! That horrible fate we must face after surviving life.
What happens to all our treasured memories, collected information, and basic knowledge? If we are lucky we get to share bits and pieces, however many times we get stuck in limbo with a full brain and a lot of frustration. Possibly, someday some of our smart great-grandchildren will discover a way to record all this hard earned knowledge but until then I have decided to talk about a few of the important things I have learned and experienced. I hope you find something of value in my words to come.
Copyright 2019 – Donna J. Setterlund
Zontoria Productions, Cottonwood, CA 96022